Hey there! It's been a while since my last color palette post, due to a very busy period followed by a small vacation, but here I am! So the summer is in full action, bringing a lot of sun and joy in our daily lives. I always feel like during summer the life is more beautiful and I feel a lot more optimistic. Thinking about summer color I've searched for three new images to get the same positive vibes through colors that can be used for any artwork related to summer, vacation and fun in the sun 🙂
Summer colors
For the featured image I've chosen the one I like most for the vibrant colors. Looking at the color palette you'll definitely understand why it's my favorite.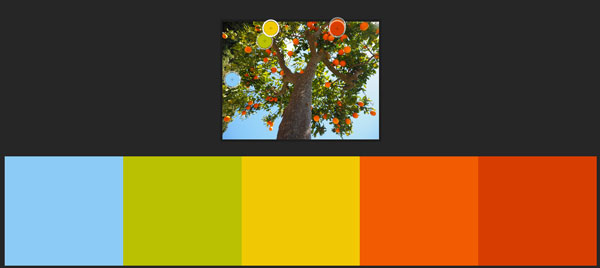 I was thinking about a nice day at the beach, with the crystal clear water, the fine sand and the blue sky so here you have a color palette that renders it well.
In some cases a lighter color scheme it's preferable especially if you want to create a calm, classy feel for the artwork. So these are the pale colors I would use for a floral pattern for example.
That's it for today. Enjoy the summer with its cheerful sunny days!